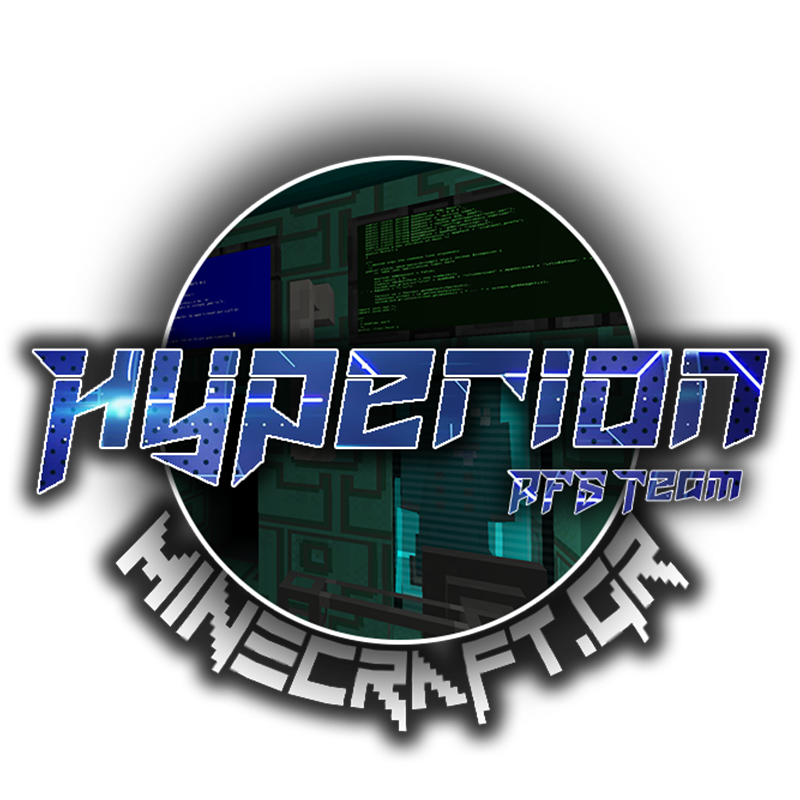 The core concept behind this mod pack is to create a simple, relaxing, fun, but most importantly, fair gameplay experience.


It is themed around technology and it includes popular tech mods. This mod pack is not quest-based. Meaning, you are free to set and follow your own goals.


Explore the world from the overworld to space, build your own empire by hiring NPCs, or just lay back relax and create factories with automated production lines that produce just about anything. It is your world, and you are free to do just about anything.
Download the CurseForge app from their official website by clicking below.
When the application opens, select minecraft.
Then press "Browse Modpacks" and type Hyperion in the search.

When the download finishes, press Play and wait until it opens.
(The first time it will take a while to open due to the quantity of the mods.)
Press Multiplayer.
Add server.
Type the IP: hyperion.minecraft.gr
And enJOIN your adventure in the world of Hyperion!